Skip to Content
Get to Know Calgary Team Leader Jayelene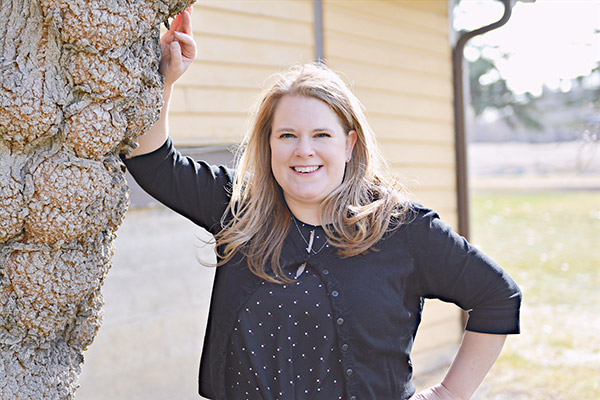 Behind The Reading Foundation is a talented team of professionals who are dedicated to helping students succeed and gain the skills to become life-long learners. Our Staff Spotlight is an opportunity to get to know the team and discover more about their roles at The Reading Foundation, their favourite books and their interests outside of work.
Meet Jayelene: A Calgary Team Leader who has been with The Reading Foundation since 2000.
What is your role at The Reading Foundation?
I have had many roles at The Reading Foundation throughout my 17 years there, but most recently, my roles include Team Leader and Discover Reading/Discover Meaning consultant.
What is your favourite memory from your work at The Reading Foundation, and what is the most rewarding part of your job?
I have had many wonderful memories throughout the years, so it is difficult to narrow it down to just one. Though just the other day, one of my students was recounting to me which offices he liked best. He then proceeded to name my room number, and then followed it by explaining that he liked it best because I was in it! So sweet.
I would have to say that the most rewarding part of my job occurs when my students realize the potential we always saw in them, and they begin to soar.
Have you always enjoyed reading? If not, what eventually piqued your interest?
Yes, I have always enjoyed reading—from the time I taught myself to read before kindergarten, to now.
What were your favourite subjects in elementary and high school?
My favourite subject in elementary school was probably art—perfected the stick person in that class! Clearly my tastes matured in high school, and my new favourite subject became math.
What was the last book you read and what was most memorable about it? What is your favourite book?
The last book I read was The Perks of Being a Wallflower by Stephen Chbosky. Charlie, the main character, with his sweet, quiet, observant demeanor was most memorable. He was very thoughtful and selfless, eventually to a fault.
As for my favourite book—how is it possible to say just one?! That being said, one of my all-time favourites is Bridge to Terabithia by Katherine Paterson. I'm looking forward to reading it with my son soon.
What are your favourite hobbies outside of work?
Depending on the season, my favourite hobbies will change. When it's warmer out, I like to bike ride and hike. When it's cooler out, I enjoy skating and travelling to much warmer locations. Reading is up there too, but year-round.
Which three words would your best friend use to describe you?
Smart. Kind. Dedicated.
What's a fun fact about you that not many people know?
Walking into my office, most people notice my love for frogs. Though many people don't know that I'm afraid to touch them in real life!
If you could only choose one album to listen to, what would it be?
ABBA's Greatest Hits all the way!
It's time to take a vacation. Where are you going?
Initially Harry Potter Land in Florida, but plans changed and now it's sunny Mexico! Just booked!
Fuelled by dedicated and passionate staff like Jayelene, The Reading Foundation's team is here to support each student through their unique learning journey. With locations in Calgary, Vancouver and Toronto, The Reading Foundation offers students tailored, one-to-one programs that equip them with tools to build skills in key learning disciplines and gain confidence.
Let's connect! Learn more about our Enrollment Process
To join our community of educators, parents and students, be sure to follow The Reading Foundation on social media: