Skip to Content
Kick off the New Year with a (Truly) Good Book!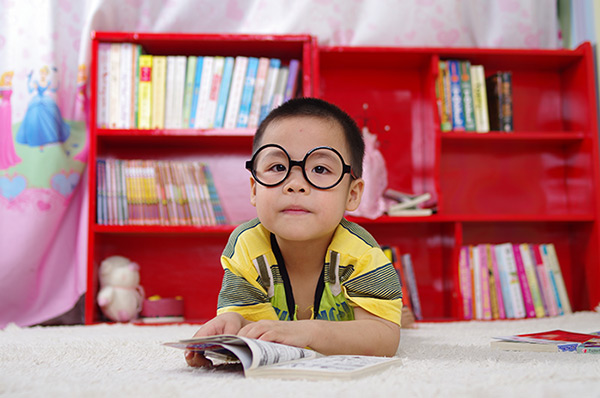 It's a brand-new year, which means back-to-school! If your family didn't squeeze in quite as much reading time over the holidays as you would have liked to, not to worry. As you settle back into a familiar post-holiday routine, and children and teenagers return to the classroom, it's a great time to introduce a few new books into their reading mix!
Knowing some students can have a tough time returning to the classroom after the holiday season, we recommend books that will not only challenge them, but capture their interest with compelling stories, characters and lessons.
Dr. Steve Truch, Founding Director of The Reading Foundation, has compiled a list of his top picks for kicking off a new year of reading.
Preschool
"Where The Wild Things Are" by Maurice Sendak
This easy-to-follow story about Max and his journey into the land of the Wild Things continues to be a childhood favourite. It sparks imagination and provides children with plenty of inspiration to dream up adventures of their own.
Early Elementary (Grades 1 – 3)
"The Giving Tree" by Shel Silverstein
Children are taught about unconditional love and generosity in this beautiful story as they learn about a tree's unending self-sacrifice for the little boy she loves. The story carries readers through the life of the boy, and children will see how the tree continues to give until she has nothing left.
"James and the Giant Peach" by Roald Dahl
This classic still resonates with children today as they follow the story of James, who tragically loses his parents and must live with his horrible aunts. His life changes forever when he is given a bag of magic crystals by a mysterious man, which sends him on a strange and hilarious journey.
Late Elementary (Grades 4 – 6)
"My Side of the Mountain" by Jean Craighead George
Sam runs away to the mountains to escape his life in the city and learns how to use his wits to survive on his own. My Side of the Mountain is sure to ignite the desire for adventure in children as they enter their pre-teen years.
"Red Dog" by Louis de Bernières
Red Dog is a charming story about a dog named Red, who loses his owner in an accident. Not understanding that his beloved owner will not return, Red spends the rest of his life looking for him. This captivating story takes readers through Red's adventures and teaches lessons about independence and motivation.
Junior High
"Peak" by Roland Smith
When Peak Marcello is arrested for climbing buildings, he is given a choice: go to juvenile detention in New York City, or move across the world to live with his estranged father. His father runs a mountain climbing company, and readers quickly find out that reconnecting with Peak is driven by financial gain for his company rather than by love. This novel has plenty of action to keep readers entertained through the winter months.
High School
"Under a Painted Sky" by Stacey Lee
A fantastic story about survival, the power of friendship and trust, Under a Painted Sky takes place in 1849 on the Oregon Trail. The story follows the dangerous trek of two teenagers, Samantha and Annamae, who each must flee their homes and find a better life for themselves. Although this novel deals with some hard issues like racism, slavery and murder, the underlying message is that trust and friendship conquer hardships.
January is also an important month to take note of your student's progress in the classroom. If you notice your child or teenager struggling with reading, writing, math or study skills, The Reading Foundation is here to support his or her unique learning journey. With locations in Calgary, Vancouver and Toronto, The Reading Foundation's team of educators offer unique one-to-one programs to help students overcome challenges and become a life-long learner.
Let's connect! Learn more about our Enrollment Process.
To join our community of educators, parents and students, be sure to follow The Reading Foundation on social media: